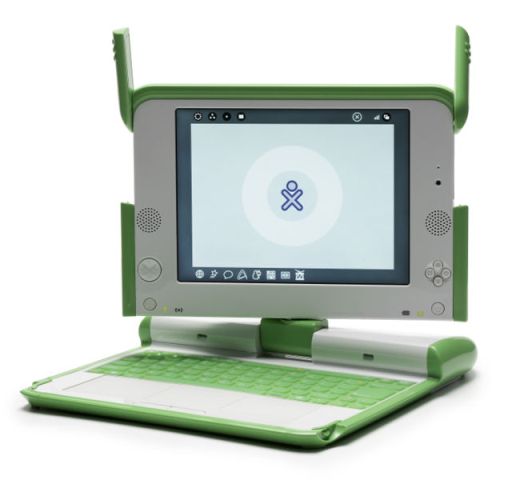 As reported in
OLPC news
, young free software enthousiast Ahmed Mansour, has just succeeded in porting the first 3D application to the XO OLPC in history.
The major difficulty with the XO is that it has relatively poor performance, and no hardware 3D acceleration at all. The only way to do 3D on it was then through software rendering, this led Ahmed Mansour (aka. Atphalix) to pick up an old 3D game (Quake 1) and heavily modify it to run smoothly on the XO, and this is was has been done to achieve the final result.
Now the developer along with the community sees this as a first proof of concept, and further work must be now done in this direction to provide the XO with a proper 3D library with optimized software rendering, and then to be able to develop nice educational 3D games for the kids.
The next step in the project of Ahmed Mansour (Alias Atphalix) is to transform the Quake1 and turn it into a real
educational game called Abcube
, by taking away all the violence, and the guns, and subtituting them with new things with nice graphics.
Note: Ahmed Mansour is also my brother, he is at this exact moment in another room of the house designing some objects with blender for his 3D game.